Different columns allow different filters. Users may filter by date, value, etc. You cannot undo filters once applied, instead you have to go to the View menu and select filters to view and remove the filters should you want them changed.
You may view and remove all active filters in the View drop down menu by clicking on filters. A window will pop up listing all of the active filters, you may remove them by clicking on the minus icon in the red circle. The most common use for filters is distinguishing between the devices.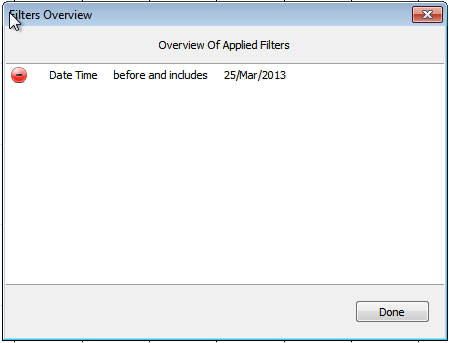 Decagon Devices Inc. strongly recommends users do not delete all records; it is irreversible. We recommend filtering out everything before today to limit your data to the current daily activities.