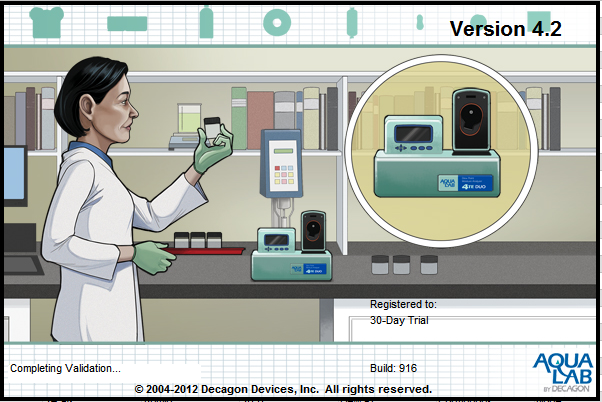 Minimum System Requirements:
Operation System: Windows XP
Processor: Pentium IV/Atom
RAM: 512 MB
Free Hard Drive Space: 1 GB
Monitor: 1024 x 768 resolution
Recommended System Requirements:
Operation System: Windows XP/Windows 7
Processor: Pentium Core 2 Duo
RAM: 2 GB
Free Hard Drive Space: 20 GB Hard Drive
Monitor: 1280 x 1024 resolution
Compatible Devices
AquaLab Series 4
AquaLab Series 3
AquaLab LITE
AquaLab Pre

Note: Download Behavior may vary on devices other than Series 4 AquaLabs.
AquaLink 4 Quick Start
First, download AquaLink from the Internet or your installation disk. Then, turn on your AquaLab device, ensure your instrument shows up on the Connect Via drop down menu, and hit the Connect button on the toolbar. Your instrument should now be connected to the AquaLink system and you may now begin to record and chart measurement data. If you are having trouble communicating with your instrument, then please see the help file "Communication Troubleshooting."
AquaLink 4 Part 11 Quick Start
The AquaLink 4 Part 11 software installs the same as AquaLink 4, except the Part 11 software will prompt you to set up a private encryption key and your administrator accounts. Administrators have additional privileges, such as the ability to restore a previous database if the data becomes corrupted. Please see the help file "Part 11 Compliance" to learn more about the AquaLink 4 Part 11 features.